Advanced Skin Needling System
How does skin needling work?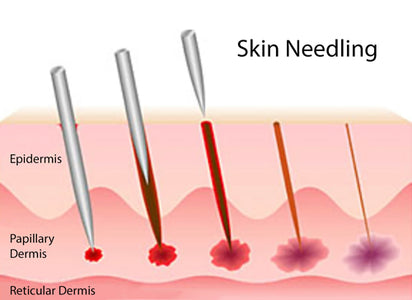 The purpose of skin needling is the stimulation of new collagen production in your skin. The needling device pricks the skin multiple times to stimulate regeneration via the wound healing cascade. The body responds to this trauma by sending blood to the area for healing. Blood platelets release clotting factors, cytokines, and essential growth factors.
The fibroblasts are activated. When this happens, the fibroblast undergoes cell division and produces collagen, elastin and Glycosaminoglycans which are responsible for firmness, tightness, plumpness and good hydration. As the skin repairs itself, new collagen builds up in the Papillary Dermis (middle layer) just below the surface. This is only one benefit of this treatment.
Micro-trauma of the skin appears to reset or reboot cellular function.
Pro-Stamp® Can Treat Multiple Skin Conditions Effectively
Stretch Marks

Encouraging collagen to smooth stretch marks and reduce their appearance...

Enlarged Pores / Texture

Clears and tighten pores, smoothing texture for a more radiant skin...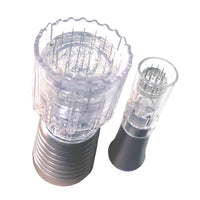 The beneficial point of difference for your business! Become a Pro-Stamp® Certified Provider
Find Out How
Shipping & Supply
to Australia & New Zealand
Ongoing Support
for technicians